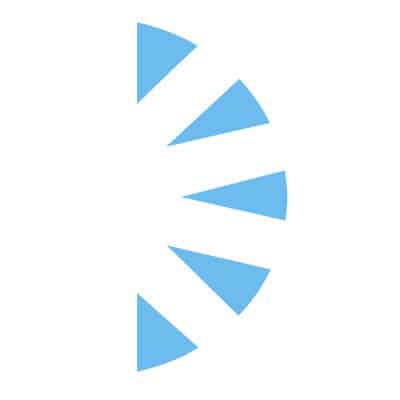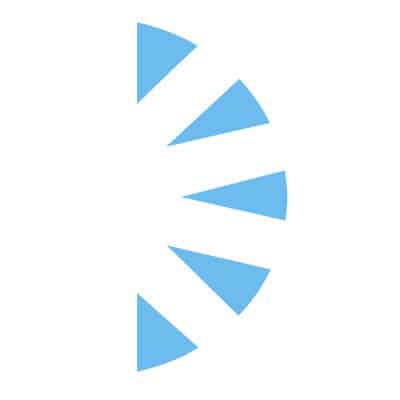 Salary: $0.00 – $0.00
Perfusionist Opportunity in Shreveport, Louisiana!
New graduates are encouraged to apply!
Join an expanding team in Shreveport, Louisiana as a Perfusionist! We are seeking dedicated professionals to contribute to our team of perfusionists. With a diverse caseload of adult cases including CABGs, valve replacements, TAVRs, and liver transplants, this opportunity provides a dynamic and rewarding perfusion experience.
This team supports a group of 5 surgeons and pumps approximately 130-150 cases per year, ensuring a manageable workload and work-life balance. With supportive leadership and a collaborative environment, this position offers growth and development opportunities for perfusionists at all stages of their careers.
Shreveport is a vibrant city that offers a wide range of events and activities throughout the year. From music festivals and sports events to riverboat casinos and historic museums, there's always something to explore. And let's not forget Mardi Gras! For hunting enthusiasts, prime hunting grounds are just a couple of hours away. If you're craving a metropolitan experience, Dallas is only 3 hours away, and Houston is just 4 hours away, making them perfect destinations for a long weekend getaway. Mild winters, great attractions, and a foodie paradise await you in Louisiana!
Enjoy a comprehensive range of competitive benefits, including medical, dental, vision, life insurance, a matching 401K plan, student loan repayment assistance, paid parking, and a generous PTO plan.
Position Requirements:
Graduate of an Accredited Perfusion training program.
Certification by the American Board of Cardiovascular Perfusion (ABCP) or meets other Company requirements as a perfusionist.
Ability to work on call; must live within 30 minutes from the hospital.
The Successful Candidate:
The successful candidate will bring a high level of ethical, intellectual, professional, and personal values that align with our team and company vision. The following competencies are highly valued:
A focus on clinical quality and delivering the best results for patients.
Ability to adapt and thrive in a high-stress environment.
Excellent communication and basic computer skills are essential.
Proven self-starter who excels independently and as a part of the OR team.
Demonstrates our core values of Integrity, Care, Urgency, and Improvement.
Join our team and contribute to the success of our patients and healthcare professionals. Apply today!
About us:
Palm Health Resources is a healthcare recruiting firm determined to provide customized recruitment solutions for the healthcare profession. We have successfully been in business for over 15 years and service some of the most prestigious hospitals in the nation.
Our extensive attention to detail, experienced pool of candidates, knowledge of healthcare specialties, and industry relationships sets us apart from other firms. We take pride in our work and the proof is in our results. We believe in finding the right fit that advances careers and improves organizations. Let us focus on your placement so, you can focus on patients.
Travelers working with our firm benefit from our concierge support teams with dedicated experts to manage their travel/housing, payroll, and credentialing throughout the locums process. As a traveler with our firm, you also have 24/7 access to your recruiter. Our firm exclusively hires experienced healthcare recruiters to ensure our candidates have a wonderful experience. We pride ourselves on offering top-end support to our travelers and clients! Join our network and experience it for yourself.
Apply today to connect with one of our recruiters and learn about the open assignments we have available today or to be kept in mind for future travel opportunities!
{"@context":"http://schema.org","@type":"JobPosting","baseSalary":null,"datePosted":"2024-09-13″,"validThrough":"2024-09-13″,"description":"<div fr-original-style="" style="box-sizing: border-box; font-family: inherit; font-size: inherit;"><strong fr-original-style="" style="box-sizing: border-box; font-family: inherit; font-size: inherit; font-weight: bold;">Perfusionist Opportunity in Shreveport, Louisiana!</strong></div><div fr-original-style="" style="box-sizing: border-box; font-family: inherit; font-size: inherit;"><br fr-original-style="" style="box-sizing: border-box; font-family: inherit; font-size: inherit;"></div><div fr-original-style="" style="box-sizing: border-box; font-family: inherit; font-size: inherit;"><div fr-original-style="" style="box-sizing: border-box; font-family: inherit; font-size: inherit;"><em fr-original-style="" style="box-sizing: border-box; font-family: inherit; font-size: inherit;">&nbsp;New graduates are encouraged to apply!</em></div><div fr-original-style="" style="box-sizing: border-box; font-family: inherit; font-size: inherit;"><br fr-original-style="" style="box-sizing: border-box; font-family: inherit; font-size: inherit;"></div><div fr-original-style="" style="box-sizing: border-box; font-family: inherit; font-size: inherit;">Join an expanding team in Shreveport, Louisiana as a Perfusionist! We are seeking dedicated professionals to contribute to our team of perfusionists. With a diverse caseload of adult cases including CABGs, valve replacements, TAVRs, and liver transplants, this opportunity provides a dynamic and rewarding perfusion experience.</div><div fr-original-style="" style="box-sizing: border-box; font-family: inherit; font-size: inherit;"><br fr-original-style="" style="box-sizing: border-box; font-family: inherit; font-size: inherit;"></div><div fr-original-style="" style="box-sizing: border-box; font-family: inherit; font-size: inherit;">This team supports a group of 5 surgeons and pumps approximately 130-150 cases per year, ensuring a manageable workload and work-life balance. With supportive leadership and a collaborative environment, this position offers growth and development opportunities for perfusionists at all stages of their careers.</div><div fr-original-style="" style="box-sizing: border-box; font-family: inherit; font-size: inherit;"><br fr-original-style="" style="box-sizing: border-box; font-family: inherit; font-size: inherit;"></div><div fr-original-style="" style="box-sizing: border-box; font-family: inherit; font-size: inherit;">Shreveport is a vibrant city that offers a wide range of events and activities throughout the year. From music festivals and sports events to riverboat casinos and historic museums, there's always something to explore. And let's not forget Mardi Gras! For hunting enthusiasts, prime hunting grounds are just a couple of hours away. If you're craving a metropolitan experience, Dallas is only 3 hours away, and Houston is just 4 hours away, making them perfect destinations for a long weekend getaway. Mild winters, great attractions, and a foodie paradise await you in Louisiana!</div><div fr-original-style="" style="box-sizing: border-box; font-family: inherit; font-size: inherit;"><br fr-original-style="" style="box-sizing: border-box; font-family: inherit; font-size: inherit;"></div><div fr-original-style="" style="box-sizing: border-box; font-family: inherit; font-size: inherit;">Enjoy a comprehensive range of competitive benefits, including medical, dental, vision, life insurance, a matching 401K plan, student loan repayment assistance, paid parking, and a generous PTO plan.</div><div fr-original-style="" style="box-sizing: border-box; font-family: inherit; font-size: inherit;"><br fr-original-style="" style="box-sizing: border-box; font-family: inherit; font-size: inherit;"></div><div fr-original-style="" style="box-sizing: border-box; font-family: inherit; font-size: inherit;"><strong fr-original-style="" style="box-sizing: border-box; font-family: inherit; font-size: inherit; font-weight: bold;">Position Requirements:</strong></div><ul fr-original-style="" style="box-sizing: border-box; font-family: inherit; font-size: inherit; margin-top: 0px; margin-bottom: 10px;"><li fr-original-style="" style="box-sizing: border-box; font-family: inherit; font-size: inherit;">Graduate of an Accredited Perfusion training program.</li><li fr-original-style="" style="box-sizing: border-box; font-family: inherit; font-size: inherit;">Certification by the American Board of Cardiovascular Perfusion (ABCP) or meets other Company requirements as a perfusionist.</li><li fr-original-style="" style="box-sizing: border-box; font-family: inherit; font-size: inherit;">Ability to work on call; must live within 30 minutes from the hospital.</li></ul><div fr-original-style="" style="box-sizing: border-box; font-family: inherit; font-size: inherit;"><strong fr-original-style="" style="box-sizing: border-box; font-family: inherit; font-size: inherit; font-weight: bold;">The Successful Candidate:</strong></div><div fr-original-style="" style="box-sizing: border-box; font-family: inherit; font-size: inherit;"><br fr-original-style="" style="box-sizing: border-box; font-family: inherit; font-size: inherit;"></div><div fr-original-style="" style="box-sizing: border-box; font-family: inherit; font-size: inherit;">The successful candidate will bring a high level of ethical, intellectual, professional, and personal values that align with our team and company vision. The following competencies are highly valued:</div><ul fr-original-style="" style="box-sizing: border-box; font-family: inherit; font-size: inherit; margin-top: 0px; margin-bottom: 10px;"><li fr-original-style="" style="box-sizing: border-box; font-family: inherit; font-size: inherit;">A focus on clinical quality and delivering the best results for patients.</li><li fr-original-style="" style="box-sizing: border-box; font-family: inherit; font-size: inherit;">Ability to adapt and thrive in a high-stress environment.</li><li fr-original-style="" style="box-sizing: border-box; font-family: inherit; font-size: inherit;">Excellent communication and basic computer skills are essential.</li><li fr-original-style="" style="box-sizing: border-box; font-family: inherit; font-size: inherit;">Proven self-starter who excels independently and as a part of the OR team.</li><li fr-original-style="" style="box-sizing: border-box; font-family: inherit; font-size: inherit;">Demonstrates our core values of Integrity, Care, Urgency, and Improvement.</li></ul><div fr-original-style="" style="box-sizing: border-box; font-family: inherit; font-size: inherit;">Join our team and contribute to the success of our patients and healthcare professionals. Apply today!</div><div fr-original-style="" style="box-sizing: border-box; font-family: inherit; font-size: inherit;"><br fr-original-style="" style="box-sizing: border-box; font-family: inherit; font-size: inherit;"></div><div fr-original-style="" style="box-sizing: border-box; font-family: inherit; font-size: inherit;"><strong fr-original-style="" style="box-sizing: border-box; font-family: inherit; font-size: inherit; font-weight: bold;">About us:</strong></div><div fr-original-style="" style="box-sizing: border-box; font-family: inherit; font-size: inherit;">Palm Health Resources is a healthcare recruiting firm determined to provide customized recruitment solutions for the healthcare profession. We have successfully been in business for over 15 years and service some of the most prestigious hospitals in the nation.</div><div fr-original-style="" style="box-sizing: border-box; font-family: inherit; font-size: inherit;">Our extensive attention to detail, experienced pool of candidates, knowledge of healthcare specialties, and industry relationships sets us apart from other firms. We take pride in our work and the proof is in our results. We believe in finding the right fit that advances careers and improves organizations. Let us focus on your placement so, you can focus on patients.</div><div fr-original-style="" style="box-sizing: border-box; font-family: inherit; font-size: inherit;">Travelers working with our firm benefit from our concierge support teams with dedicated experts to manage their travel/housing, payroll, and credentialing throughout the locums process. As a traveler with our firm, you also have 24/7 access to your recruiter. Our firm exclusively hires experienced healthcare recruiters to ensure our candidates have a wonderful experience. We pride ourselves on offering top-end support to our travelers and clients! Join our network and experience it for yourself.</div><div fr-original-style="" style="box-sizing: border-box; font-family: inherit; font-size: inherit;"><br fr-original-style="" style="box-sizing: border-box; font-family: inherit; font-size: inherit;"></div><div fr-original-style="" style="box-sizing: border-box; font-family: inherit; font-size: inherit;"><strong fr-original-style="" style="box-sizing: border-box; font-family: inherit; font-size: inherit; font-weight: bold;">Apply today to connect with one of our recruiters and learn about the open assignments we have available today or to be kept in mind for future travel opportunities!</strong></div></div>","employmentType":"FULL_TIME","hiringOrganization":{"@type":"Organization","name":"Palm Careers"},"jobLocation":{"@type":"Place","address":{"@type":"PostalAddress","streetAddress":null,"addressLocality":"","addressRegion":"Lousiana","postalCode":null,"addressCountry":null}},"title":"Perfusionist","url":"https://www.palmcareers.com/job-portal/?cjobid=PALM25923545&rpid=1024199&postid=NP3CoXvQ-yY","identifier":{"@type":"PropertyValue","name":"Palm Careers","value":null}}