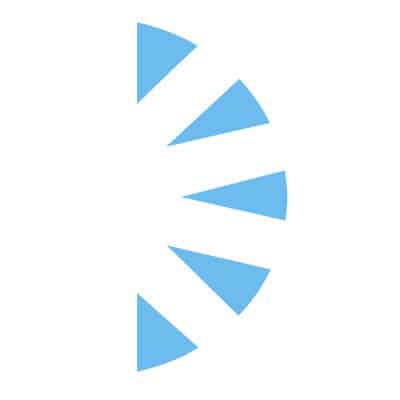 COO of Pediatric Perfusion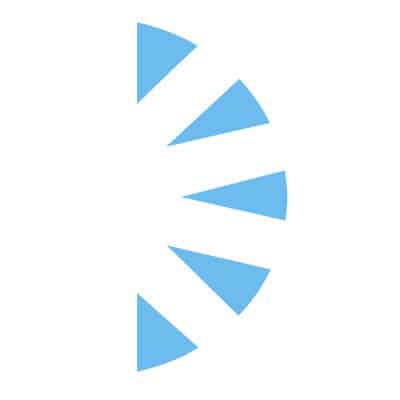 Salary:
We are excited to announce that we are recruiting for a Chief Operating Officer of Pediatric Perfusion.
Enjoy a rewarding position as a front-line Perfusion leader where you can establish policies and strategies, develop other perfusionists, and make a meaningful impact on the quality of Pediatric Perfusion care available to this community.
This exciting opportunity is in the iconic city of San Francisco. Living in San Francisco is a unique experience. San Francisco is known for its natural beauty, lively culture, and diverse population. It is home to iconic landmarks such as the Golden Gate Bridge and Alcatraz Island, plus a variety of outdoor activities like biking, hiking, and boating. It's also known for its vibrant food scene, featuring an array of cuisines and culinary experiences.
We are looking for an experienced individual who has at least 10 years of experience working in the field of Pediatric Perfusion.
This is a unique opportunity to join a well-established Perfusion group that services a highly respected, cutting edge academic medical center renowned for its clinical excellence across the nation. We are proud to serve them and look forward to providing the best possible services for their patients and staff. You must have extensive Pediatric Perfusion experience to qualify.
Our group prides themselves in maintaining a positive, collaborative, and effective team dynamic. You must have excellent leadership and interpersonal communication skills to foster the same. You will have ample support and guidance as you transition into this role. The CEO will train you for the first 1-2 years.
This is a 60% Clinical Operations, 30% Management of Staff, 10% Compliance. More details on the functions of the job are below.
RESPONSIBILITIES:
60% Clinical Operations
Provide day to day leadership and guidance to clinical team.

Oversees the daily operations of the group practice, hospitals, and related perfusion practice.

Daily clinical responsibilities and participates in call rotation equally with other staff.

Assists CEO in developing and implementing the business plan along with the strategic planning.

Participates, oversees, interprets, and recommends changes to all clinical, hospital, and related perfusion practice business operational policies and procedures.

Resolves all problems related to staffing, utilization of facilities, equipment, and supplies.

Represents practice and interacts with regulatory agencies, insurance carriers, and other.
professional and community groups.

Participates in the evolution and refinement of quality improvement processes.

Design and implement business strategies, plans and procedures.

Enhances operational effectiveness, emphasizing cost containment and high-quality patient.
care.

Evaluate performance by analyzing and interpreting data and metrics.

Represent the entity with patients, vendors and referring providers.
30% Management of Staff
Set comprehensive goals for performance and growth.

Establish policies that promote company culture and vision.

Lead managers to encourage maximum performance and dedication.

In conjunction with CEO conducts regular meetings with the team

All communications and relevant information pertaining to the team are cascaded to the proper
channels within the team, and the organization in general.

Performance coaching for the staff who failed to perform and conducts and implements "Performance Improvement Program", when necessary

Designs, develops, and implements training programs that are relevant and necessary for the
continuous development of the technical competencies of the team.

Promotes good customer service skills for employees.

Ensures all policies and procedures are followed by the department employees.

In conjunction with CEO, the COO interviews, hires, coaches, trains, develops, and terminates.
personnel in accordance with company standards and policies.

Evaluates staff annually and monthly according to bonus criteria.

Conducts annual performance evaluations.

Meets regularly with other managers and Perfusionists to promote communication and
cohesiveness between facilities.

Manages Employee Incentive Programs

Coordinates meetings, agenda, and minutes for site specific committees and or teams.
10% Compliance
Keeps up with contractual and government regulatory changes and disseminates information.

Develops plans and programs to monitor hospital relations and responds to hospital.
satisfaction surveys.

Ensures HIPAA compliance and confidentiality at all times.
Requirements:
10+ years of Pediatric Perfusionist experience. Perfusion leadership experience is preferred but not required for the right candidate.

ABCP Board Certification.

Bachelor's Degree in Cardiovascular Perfusion required; Master's degree is preferred.

Covid Vaccine or medical or religious exemption if applicable.
This opportunity offers a highly competitive salary, along with full comprehensive benefits including medical, dental, vision, 401(k) matching, and a career coach / therapist.
About us:
Palm Health Resources is a healthcare recruiting firm determined to provide customized recruitment solutions for the healthcare profession. We have successfully been in business for over 15 years and service some of the most prestigious hospitals in the nation.
Our extensive attention to detail, experienced pool of candidates, knowledge of healthcare specialties, and industry relationships sets us apart from other firms. We take pride in our work and the proof is in our results. We believe in finding the right fit that advances careers and improves organizations. Let us focus on your placement so, you can focus on patients.
Apply today to learn more about this exciting opportunity and others like it!
#INDSP