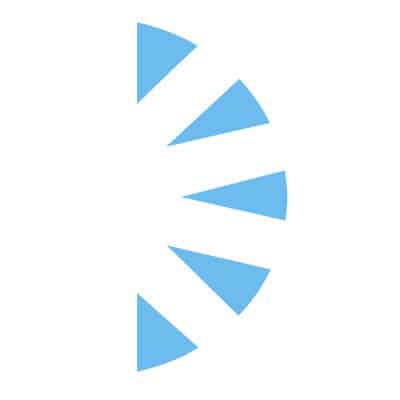 Credentialing Coordinator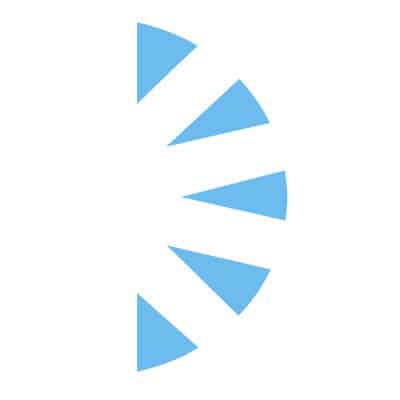 Salary: $0.00 – $0.00
Palm Health Resources is a full-service, healthcare recruitment firm specializing in recruiting and placing top healthcare professionals in positions nationwide. We are solely dedicated to healthcare recruitment with candidate pools of Physicians, Advanced Practice Providers, Nurses, Allied Professionals, and C-suite Executives of all specialties. We serve healthcare organizations across the nation. Whether it's a private practice, academic medical center, or large health system, we can do it all. We dedicate our resources to meeting your needs with personalized attention.
We are hiring a highly motivated, detail-oriented Credentialing Coordinator. This person will be responsible for the healthcare professional to have the proper certification, license, or credential to practice.
This is a 100% REMOTE full-time position.
Responsibilities:
Obtaining, Reviewing, and Processing the initial Palm Health Resources Candidate Credentialing Applications for locum tenens healthcare workers
Re-credentialing existing Healthcare Candidates
Primary source verification of backgrounds by calling hospitals, licensing boards, medical schools, etc.
Ensure timely and accurate submission of hospital privilege applications for each physician as it relates to each client.
Monitor and report on the credentialing progress of each candidate.
CREDENTIALING:
Inspects provider applications and resumes for completion, consistency, and accuracy. Quickly identify any discrepancies, gaps of employment, and other challenges that could negatively impact our ability to credential a provider.
Runs queries, reviews NPDB reports, and conducts compliance, and sanctions monitoring. Notify the recruiter and leaders of negative findings, immediately.
Mailing, faxing, and emailing to obtain verifications, references, and other pertinent data from appropriate sources in a timely manner.
Work closely with our Healthcare Contractors, the client's Medical Staff Services department, and any 3rd Party groups to follow up on outstanding items needed to complete files in a timely manner to ensure that we meet applicable committee meeting dates and targeted start dates.
Conduct peer references over the phone verifying the provider's clinical competencies.
Respond in a timely manner to all requests from our Healthcare Providers, Clients or their Medical Staff Services departments, and Palm Health Resources Healthcare's recruiters.
LICENSING:
Not for every file but will often Initiate the state board licensing process by completing as much of the licensing application as possible for candidates who need help with their license.
Prepare detailed cover letters with step-by-step application instructions on how to complete and return the application, including steps to acquire supporting documents.
Expedite the licensure application process by creating urgency via phone and email to collect relevant information to submit to the board and ultimately meet the start date.
Coordinate submission of all verifications required by issuing state board by calling institutions listed in work and education history for accurate contact information to expedite on-time submittal of verification information.
Create urgency with institutions (hospitals, universities, medical boards, etc.) through follow-up calls and online resources to expedite verification completion and submission to the issuing state board.
Follow up with the issuing state board to assess licensure status and expected completion date.
Required Qualifications:
4 + years experience with Staffing Agency medical credentialing.
Must be able to work in a fast-paced environment and work well under pressure.
Strong Microsoft Office skills and experience with a CRM/ATS database.
Comfortable with creating reports, analyzing data, and making recommendations.
Possess the knowledge, as well as the following skills and abilities or be able to perform the essential functions of the job, with or without reasonable accommodation, using some other combination of knowledge, skills, and abilities.
Provider enrollment experience
Processing Licensing experience
Required Soft Skills:
Ability to effectively interact with internal and external employees and other outside contacts.
Organize and prioritize workload while maintaining the ability to suddenly change what you are doing to meet necessary deadlines.
Self-motivated and has the ability to work independently and make independent judgments and decisions within established guidelines.
Excellent interpersonal, written, verbal, and presentation skills with the ability to communicate and discuss information in a professional and sensitive manner.
Strong organizational, critical thinking, and problem-solving skills.
Detail-oriented with solid follow-up skills.
Demonstrable teamwork attitude.
Competitive base salary, comprehensive benefits including Health, Dental, Vision, Life, PTO, 401k with company match.
At Palm Health Resources, we believe everyone every race, gender, sexuality, and age, deserves the opportunity to live their best life.
Diversity creates a healthier atmosphere: Palm Health Resources is an Equal Employment Opportunity/Affirmative Action employer and all qualified applicants will receive consideration for employment without regard to race, color, religion, sex, age, national origin, protected veteran status, disability status, sexual orientation, gender identity or expression, marital status, genetic information, or any other characteristic protected by law.
Palm Health Resources is a drug-free workplace. Candidates are required to pass a drug test before beginning employment.
#Internal #Credentialing #HealthcareStaffing #Compliance #PalmHealthResources #recruitphrtoptalent